Download FREEHome Buyer Booklet
Testimonials
Working with Mr. Arora Pankaj during the home buying process is absolutely trustworthy and stress-free. During each step of the process, he guided me to make an educated decision.
His experience ...
We set out with a daunting task
1. To find and close a house between June - August
2. In a new state city
3. 1000 miles away from where we lived
4. And during the red hot sellers market ...
I couldn't be happier with the service they provided. I moved out of state and Manika was there to help me through it all at all times. I will be in contact for my future real estate needs
Hi
I came across Pankaj/Manika and their team (Home Dream Solutions) through one of my friend. They are extremely professional and knowledgeable. They have good expertise and experience people in ...
I worked with Pankaj and Manika for purchasing the home and finding great tenants. Both Pankaj and Manika are highly professional, super approachable and have the right process and contacts.

They ...
This is the 2nd time we've used Manika's service to find us tenants in the last 14 months and we couldn't have been more thrilled. Since we don't live anywhere close, this was all done remotely. Manika ...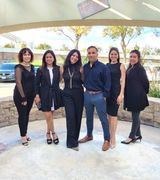 © Zillow, Inc., 2006-2016. Use is subject to Terms of Use
What's a Zestimate?